Revolutionizing railcar maintenance and safety with integrated monitoring technology
A first-of-its-kind telematics system that is integrated directly into the bogie, the Bogie IQ technology monitors the changing conditions of a wheelset and the performance of the brake system without the need for wireless sensors.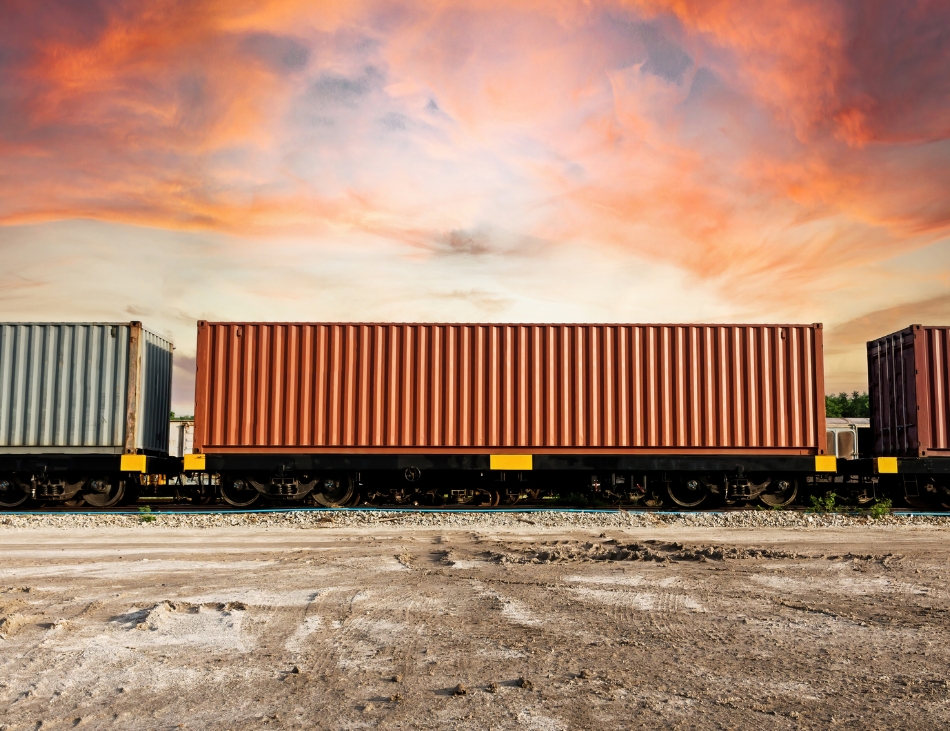 Smart maintenance for smarter rail operations
The Bogie IQ configuration makes the IQ Series gateway much more than a tracking device, providing maintenance-responsible parties and railcar owners with the information needed to reduce costs, help increase safety and improve overall operating efficiency. One device per bolster provides real-time onboard health monitoring while also delivering GPS benefits such as Dynamic ETA, first- and last-mile validation and accurate mileage.
Enhance maintenance planning and asset management with real-time, actionable insights
The Supply Chain Visibility™ software application for Bogie IQ wheel and brake health provides a quick and easy means to manage by exception and review actionable information immediately.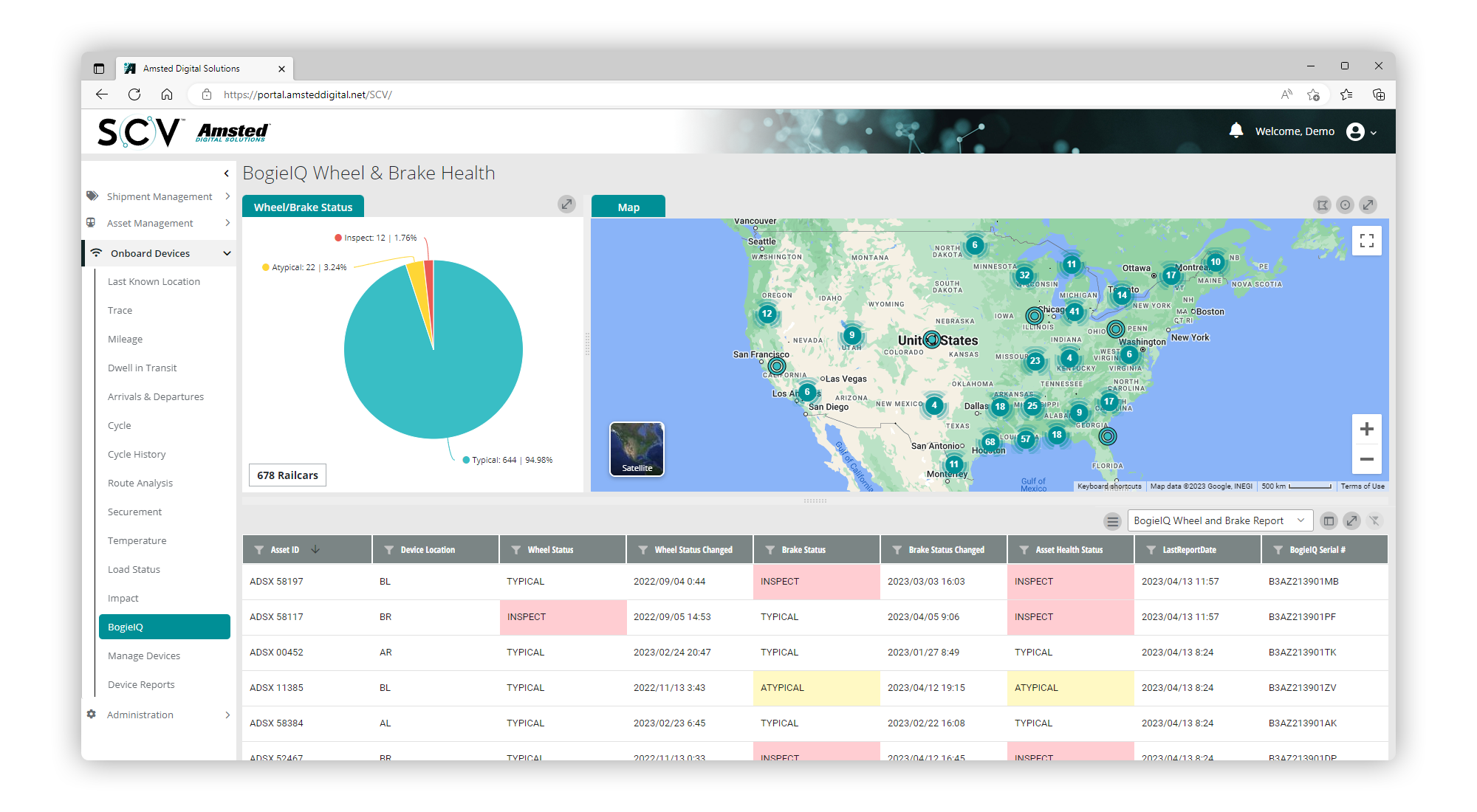 Installation as easy as 1-2-3
The IQ series gateway can quickly and easily be installed on any Amsted Rail® bogie. The Bogie IQ configuration is  accessed through a simple over-the-air upgrade.
The device's strategic mounting location provides for reliable detection techniques to ensure optimal onboard monitoring.
Device association is quick and easy using built-in Object Character Recognition (OCR) and barcode scanning
No specialty tools or hardware are required to install the device on the bogie

Backed by Amsted Rail, the leader in heavy haul freight rail
Amsted Digital is a subsidiary of Amsted Rail, the leading global supplier of freight car systems and components. Together, we combine more than 120 years of excellence in rail component design and manufacturing with today's leading-edge telematics technology and software capabilities. Through our collaborative efforts and access to Amsted Rail's state-of-the-art research and development facilities across North America, we develop advanced solutions that enhance rail safety and efficiency.
IQ Series gateway technical
specifications
4G cellular communications coverage and is 5G forward compatible
Utilizes BLE standard communication protocols, ready to support wireless sensors (IEEE available)
Operating Temperature: -40° C to 78°C (-40°F to 172°F)
Storage Temperature: -40°C to 85°C (-40°F to 185°F)
RoHS/RoHS 3 Compliant
IP67 Rated
EN 50155
S-9401
CE RED
FCC
ISED
EN 50121-3-2:2016
UL 61010-1:2012
UL 61010-2-201:2018
IEC 61010-1:2010