Make our industry experts a part of your team.
Amsted Digital Solutions offers a comprehensive array of professional services to help alleviate rail shippers of tedious and complicated tasks, allowing them to shift their focus to other high-priority areas of their business. Our professional services team has earned the trust of some of our industry's largest railcar fleet owners and operators.
Fleet Management Services
We employ experienced and respected industry professionals specializing in proactive and cost-effective railcar fleet management, from shopping events and scheduled maintenance programs to analyzing fleet utilization and operating costs. Depending on your specific needs, Amsted Digital Solutions can supplement or integrate with your existing teams allowing your resources to focus on other value-added tasks and activities.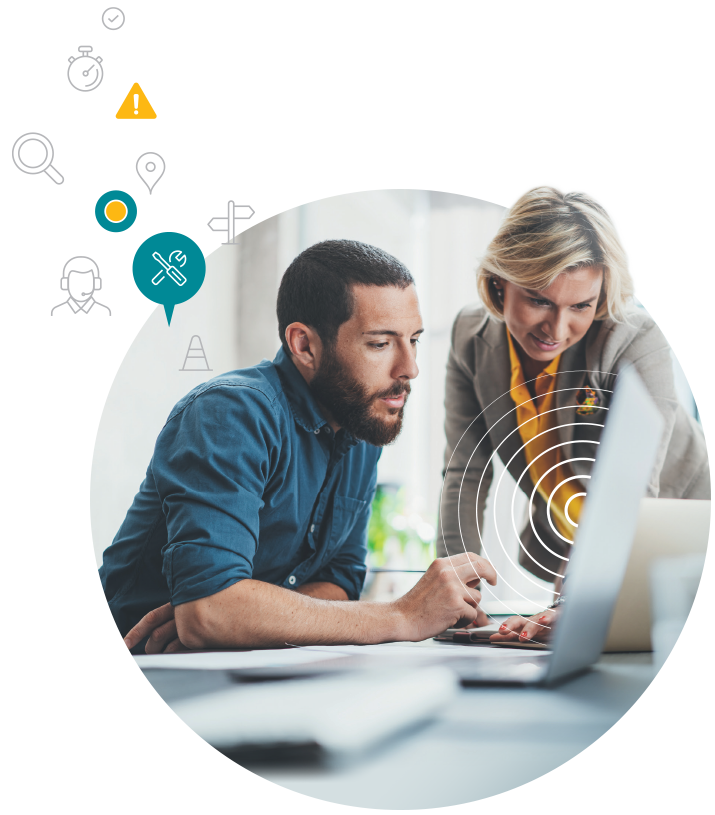 Fleet Utilization Optimization
Detailed analysis of key fleet metrics
Evaluation of fleet utilization and day-to-day railcar movement
Railroad communication and problem resolution
Reduction of overall rail operating costs
Mileage credit collection/review
Lease auditing
Out-of-Service credits
Lease termination monitoring
AAR Railroad Repair Invoices
Claims generation
Invoice auditing
Invoice payment
Unusual repair trend identification
Railcar Maintenance Management
Maintenance plan development
Mini-shops & mobile unit coordination
Program & compliance monitoring
Repair estimate & invoice approval, auditing and payment
Repair shop selection & disposition
Scrap resolution
Test documentation review
DDCT administration
Early warning/maintenance advisory resolution
Inspection reporting
Letter of Authority (LOA) management
Loading authority support (OT-57 or current equivalent)
RailInc
TCID
UMLER® additions, deletion, conflict resolution, updates
Ad Valorem report and data collection
Excess mileage auditing (Hi-U)
Mileage auditing
Mileage credit analysis
Mileage equalization auditing
Mileage equalization monitoring
Mileage and rate discrepancy identification
Engineering & Regulatory Compliance Services
Our engineering and regulatory compliance teams bring with them decades of railcar manufacturing experience from top North American railcar builders. The insights and knowledge of our industry experts makes Amsted Digital Solutions the leading choice for these services.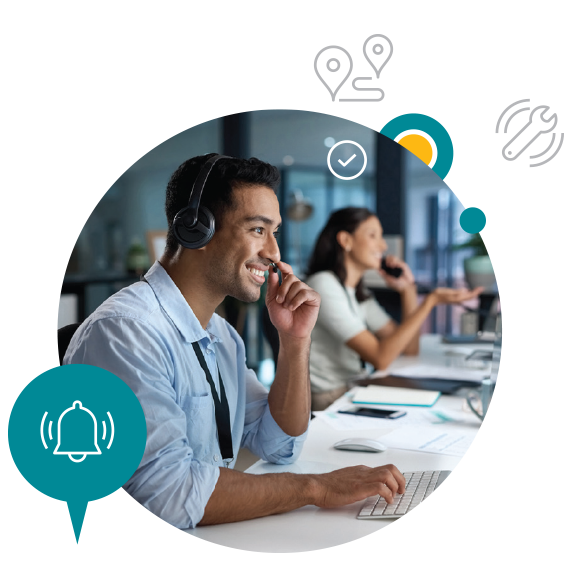 Qualification interval analysis
Qualification and maintenance data collection
Qualification and maintenance procedures
Record keeping/document hosting service (DHS)
Supplier audits
Tank car integrated database (TCID) compliance
AAR circular summaries
AAR Form 4-2 applications
FRA and TC car owner audit support
FRA OTMAs and TC temporary certificates
Maintenance procedure development
Qualification and interval analysis
Railcar specification support and development
Tank car qualification and maintenance procedures
Application for AAR Tank Car Facility Certifications

M-1003 Quality Assurance Certification
M-1002 Technical Certification
Quality Assurance Manual Development and Support

IQA training per federal regulations
Quality assurance training
M-1002/M-1003 internal QA audit
Compliance Audits

Facility assessment audit
Supplier audit
C6R Demonstration Support/Training

Instructions
Owner's permission
Original Certificate of Construction (4-2)
Revised Certificate of Construction
Old components
New components
Acquisition inspections
Estimate review and approvals
Joint inspection certification
New car inspection
Pre- and post-lease inspections
Protective coatings and linings inspection
Wreck inspection
Welding and Special Processes
Coatings and Linings Procedures
Coatings Application Training
Mechanical Test Oversight
SCABT (Single-Car Air Brake Test) Training
Welder Classroom and Qualification Training
Welding Process Development and Optimization
Welding Program Auditing
QA HazMat Audit for Shipper Facilities
49 CFR Manual Training
49 CFR Parts 100-180 Assessment
49 CFR Training Programs
Non-Accidental Release (NAR) Reduction Support
NDT Technician Training

Acoustic Emission (AE)
Infrared/Thermography (IR)
Leak Testing (LT)
Liquid Penetrant (PT)
Magnetic Particle (MT)
Radiography (RT)
Remote Visual Inspection (RVI)
Ultrasonic Flaw Detection (UT)
Ultrasonic Thickness (UTT)
Weld Inspection (VT)
Regulatory Compliance Training

Confined Space Training
DOT 49 CFR Compliance Training
Global Harmonization Systems
Hazardous Materials Training
Hazardous Waste Training
Quality Assurance Training
Safety Data Sheets
BRC Training
Inspection Training
Access Powerful Insights through Amsted Railytics™
Let our experts analyze and assess the running components of your railcar fleet. Using benchmark data from similar fleets, Amsted Railytics can provide insights into the maintenance spend and lifecycle of your railcars to create real savings opportunities.