by John Felty – Managing Director Amsted Digital Solutions, SAS
Identifying and tracking the benefits of digitization is a key component of any significant project, so I'm always on the lookout for new value streams. If I come across an entire value model, that's something I have to share.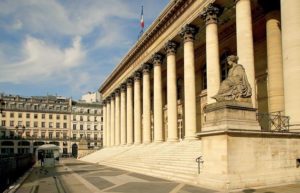 Earlier this month I attended a presentation on the Circular Economy sponsored by Ermewa, a leading rail car lease company now deploying Amsted Digital telematics systems on their European fleet. The conference was held at the historic Palais Brongniart in Paris so the venue was terrific. The presentations and following discussions were even better.
What do we mean by 'Circular Economy'?
First, for those new to the concept, the Circular Economy is "a regenerative system in which resource input and waste, emission, and energy leakage are minimized by slowing, closing, and narrowing energy and material loops. This can be achieved through long-lasting design, maintenance, repair, reuse, remanufacturing, refurbishing, recycling, and upcycling."1 This is in contrast to a linear economy which is a 'take, make, dispose' model of production.2
The Circular Economy model can be enhanced by digitization, specifically in the area of condition-based maintenace (CBM).
A powerful tool for growth
At the Ermewa conference, I listened to the keynote speakers Rémy Le Moigne and Peter Reinshagen make a strong case for the Circular Economy model being a very powerful tool for industries hoping to build resilience in their business and create new avenues for growth. It is also an approach that can be significantly enhanced by digitization, specifically in the area of condition-based maintenance (CBM).
As a leading provider of telematics systems for CBM in freight rail, Amsted Digital have long been aware of its potential to reduce maintenance costs, improve safety, and improve traffic flows. The Circular Economy model allows us to expand the scope of these benefits to the entire enterprise, and captures the benefits to all stakeholders.
Creating maximum value with minimal waste
Le Moigne reviewed the theories and drivers behind the Circular Economy. His model goes far beyond recycling. With a Circular Economy approach the value of your products are sustained to insure the optimal amount of benefit is captured from business activities with minimal product (and capital) waste. The chart below (as it has been provided and created by MacArthur Foundation) provides a high-level overview for industrial enterprises:
How Ermewa leverages the Circular Ecomomy
Peter Reinshagen then discussed how Ermewa, as a freight wagon lease company, participates in the circular economy at every cycle:  maintenance, reuse, refurbishment, and finally recycling.  In fact, the core leasing activity is built on the idea of optimizing the reuse component of the Circular Economy. But the main point of his presentation is "we can do much more".  One area they are focusing on is optimizing their wagon maintenance program, with the goal of switching from time-based maintenance to use-based maintenance (driven by mileage), and ultimately to a condition-based maintenance program to get the optimal amount of value out of every component on a freight wagon.
Here's where telematics – and Amsted Digital Solutions – comes in
After the keynote presentations, I provided an overview of the nuts and bolts of how digital technologies – sensors, telecommunications, big data analytics, and machine learning – can be combined to provide predictive maintenance for freight rail, using bearing monitoring and brake monitoring as examples.
These are two areas where Amsted Digital Solutions has taken the lead, leveraging our deep bench of research as well as our decades of freight rail manufacturing experience through Amsted Rail.  Using wireless sensors installed on components, we are able to collect the large data sets necessary to use the tools of data science – such as machine learning -to develop the algorithms needed to provide a conditioned based maintenance system. These systems have the power to save millions a year in maintenance costs, while extending product life and improving supply chain flows.
Amsted Digital Solutions has taken the lead in combining digital technologies to provide predictive maintenance for freight rail.
Reaping the benefits of digitization
Today freight rail is behind most other industries when it comes to reaping the benefits of digitization.  As we build our appreciation of the many ways new technologies can transform and energize our industry, it's worth taking a step back and looking at the big picture, since values and benefits are often larger than the may initially seem.  The Circular Economy model is a great tool in that process.
______________________________________________________________________________________
About the presenters:
Rémy Le Moigne is an award-winning author and frequent speaker on circular economies.
Peter Reinshagen is the president of Ermewa SA.
John Felty is the Managing Director of Amsted Digital Solutions, SAS.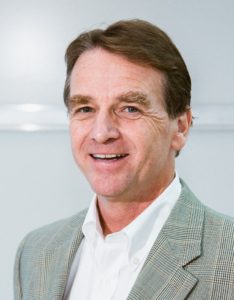 If you are interested in copies of Le Moigne and Reinshagen's presentation as well as my presentation on CBM, please request more information.
Full disclosure: the definition for Circular Economy and references come straight from Wikipedia.
Geissdoerfer, Martin; Savaget, Paulo; Bocken, Nancy M. P.; Hultink, Erik Jan (2017-02-01). "The Circular Economy – A new sustainability paradigm?". Journal of Cleaner Production. 143: 757–768. doi:10.1016/j.jclepro.2016.12.048.
Towards the Circular Economy: an economic and business rationale for an accelerated transition. Ellen MacArthur Foundation. 2012. p. 24.